Not long back from our San Diego Home Show exhibition and we are heading straight for 'The Building and Renovation Show' in London which sees the official UK launch of the one and only, award winning, powered laundry chute – Laundry Jet!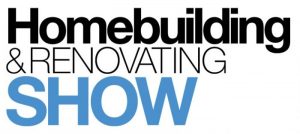 We're very excited to engage with our UK customers through our partner Inventive Homes and let them finally see our fantastic and much desired, Laundry Chute technology. There is nothing quite like our innovative laundry solution, and we can't wait to show it in action.
We're at stand number P117 at the Excel Centre in London's Docklands between the 23rd – 25th of September so come along, have a chat and see how you and your family can remove the daily, never ending chore of hauling dirty laundry baskets through your home. See how easily our laundry chute laundry solution fits your home and how we can make your life with laundry so much easier!
See you there!"