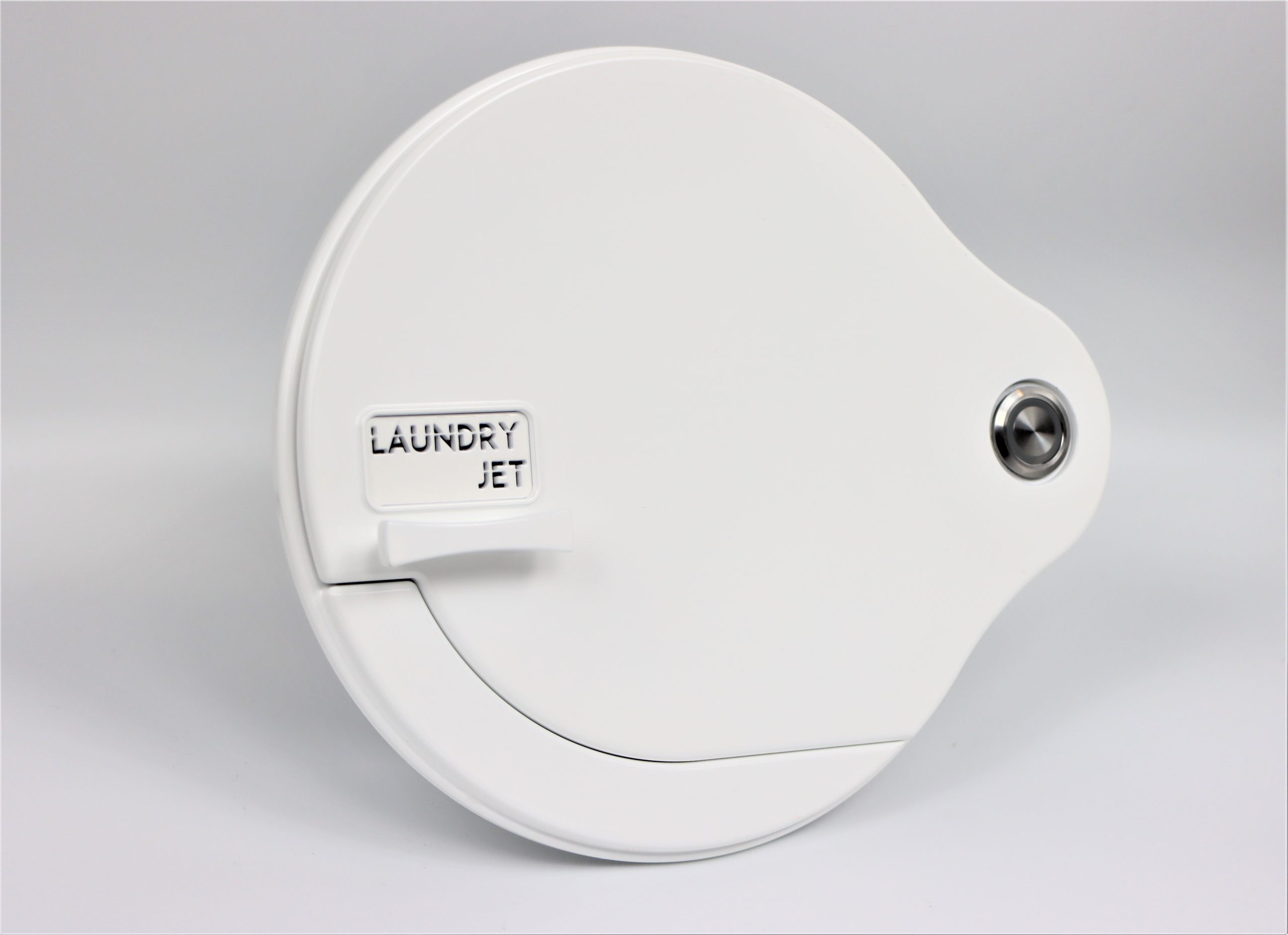 The Laundry Jet Manual Port is the newest addition to any Laundry Jet System. The Manual Ports stylish design matches quietly into your modern house design while providing state of the art functionality. Constructed of billet aluminum and powder coated to match any decor, it brings a futuristic solution to an age-old chore.
The Manual Port is our most economical port. Once Activated by the push of a button the clothing is simply fed into the opened port and drawn away to the laundry room. Once the user has fed the last item of clothing they close the port.
●      Wall Mounted Inside bedrooms, pantries, closets, or bathrooms.
●      Uses 6″ pipe (6.25" – 159 mm OD)
●     Return Unit compatible
●     Noise approx. 22 Decibels( whisper quiet)
●     Wiring , Cat 5 with RJ45 connector
●     Weight 2lbs